Desde 1972
Fixed
Facilities
Creation of museum exhibit of the City Walls of Ibiza: "Dalt Vila, Baluard Sant Pere & Baluard Sant Jaume" & Casa de la Curia –Information Centre for Madina Yabisa.
The project marks and signals three major routes of movement, interconnected inside the walls. It also includes the creation of a Center, to be located in the building of the Curia in which a video wall video production, interactive query point and props installed.
In August 2007 SONO conducted intervention museum Baluarte de Sant Pere, one of the main areas of defense of the walled city of Dalt Vila. Here, the visitor various audiovisual documentary about the construction in the seventeenth century and the wall is another virtual description of loading a cannon. In the Baluarte de Sant Jaume and its north and south bunkers, are recreated everyday environments of a body guard of Spanish seventeenth century, with faithful reproductions and scale of a swivel guns. An interactive electronic panel reinforces the educational intervention. Large interactive modules show different pieces of artillery.
Services provided: Management project, installation and the creation of content.
BARCELONA
C/ Progress,29
(Pol. Industrial Almeda)
08940 Cornellá de Llobregat
Barcelona
Tel. +34 934 801 000
E-mail sono@sono.es
MADRID
C/ Sepúlveda, 6 - Nave 26
(Pol. Industrial Alcobendas)
28108 Alcobendas (Madrid)
Tel. +34 916 624 217
E-mail sono@sono.es
SEVILLA
Cartuja Center CITE
C/ Leonardo da Vinci, 7
41092 Sevilla
Tel. +34 916 624 .217
+34 609 564 092
E-mail sono@sono.es
Subscribe to our

Newsletter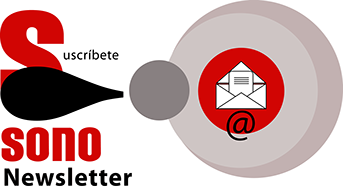 SONO TECNOLOGIA AUDIOVISUAL, S.L. As responsible for the treatment, your data will be processed in order to send you our newsletter with commercial news about our services. The legitimate basis is your consent which you can revoke at any time by notifying lopd@sono.es. No data will be transferred to third parties except legal obligation. You can access, rectify and delete your data, as well as exercise other rights by consulting the additional and detailed information on data protection in our Privacy Policy