Since 1972
Scenography
TV
"Your Face Sounds Me 6" – Gestmusic
156 square metres of LED screen for the new stage set of the sixth series of Tu Cara Me Suena – 'Your Face Rings a Bell'
Tu cara me suena returns with a sixth series on Antena 3. Not much has changed with regard to format, but they have made spectacular changes in the stage set. Sono, as specialist in audiovisual integration, have yet again been selected as provider, and are suppliying the rental of LED screes, technical material and technicians for assistance with recording and live programming.
For this stage set we employed 156 square metres of LED screens with differing resolutions, where were arranged as follows:
Side LED displays measuring 6 x 3 metres and with a resolution of 3.9 mm for the score displays
An arched, concave central screen measuring 16 x 2.5 metres and with a pixel pitch of 4.8mm
Side platforms for the acces stairs in differing sizes, and resolutions of 4.8 and 4 mm
Coverage of the 11 convex steps with a flexible LED display, also in different sizes but with a resolution of 4mm
An LED screen for the judges table, measuring 3 x 0.5 metres, and with a resolution of 2.9 mm
An abstract construction for the background to the jury with a resolution of 4.8 mm
A screen for the background to the stage entrance measuring 2.5 x 2.5 metres and with a 4.8mm pixel pitch
Setting up the hanging concave and convex displays, was one of the main challenges of this project. The flexible screen was extermely delicate, and as this covered the speciallbuilt structure of the stage acces stairs, it meant that it was difficult to handle and install.
A new 4K MCTRL processor developed by NOVASTAR was employed for configuring and managing the screen content, allowing several LED displays of up to 3840 x 2160 to be managed by each processor.
Sono staff will give support and provide technical assistance for the LED displays for the 13 episodes planned for this season. It is one of the highest viewed programmes on prime time Friday night TV.
*NOVASTAR, EQC, ABSEN, UNILUMIN
BARCELONA
C/ Progress,29
(Pol. Industrial Almeda)
08940 Cornellá de Llobregat
Barcelona
Tel. +34 934 801 000
E-mail sono@sono.es
MADRID
C/ Sepúlveda, 6 - Nave 26
(Pol. Industrial Alcobendas)
28108 Alcobendas (Madrid)
Tel. +34 916 624 217
E-mail sono@sono.es
SEVILLA
Cartuja Center CITE
C/ Leonardo da Vinci, 7
41092 Sevilla
Tel. +34 916 624 .217
+34 609 564 092
E-mail sono@sono.es
Subscribe to our

Newsletter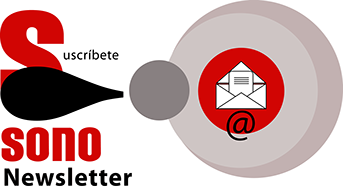 SONO TECNOLOGIA AUDIOVISUAL, S.L. As responsible for the treatment, your data will be processed in order to send you our newsletter with commercial news about our services. The legitimate basis is your consent which you can revoke at any time by notifying lopd@sono.es. No data will be transferred to third parties except legal obligation. You can access, rectify and delete your data, as well as exercise other rights by consulting the additional and detailed information on data protection in our Privacy Policy