Desde 1972
Fixed
Facilities
Wireless Av Presentation System for The Rabasf in Madrid
Sono has carried out the integration of an audio visual system for presentations in the Boardroom of the building in Madrid.
The Royal Academy of Fine Arts of San Fernando needed to update the Boardroom in order to enable presentations of image, video and audio. Sono has implemented and AV system that distributes content to 5 Samsung LED monitors of 55, 47 and 42 inches. All the displays have a native resolution of 1920×1080 pixels. The installation also includes an audio system with lectern microphone and one computer to manage presentations.
When designing the installations, it was mandatory to respect the space distribution and the academic character of the boardroom. To avoid cables between displays and lectern, the signal transmission is made with wireless HDMI and em – bedded audio. To integrate displays with the existent tables it was necessary to adapt the supports, so that the screens hang from the table without touching the floor, with an elegant and clean result.
The Royal Academy of Fine Arts of San Fernando, founded in 1752, is the artistic institution with the longest trajectory in Spain. Its mission consists of the study, promotion and protection of arts and cultural patrimony.
BARCELONA
C/ Progress,29
(Pol. Industrial Almeda)
08940 Cornellá de Llobregat
Barcelona
Tel. +34 934 801 000
E-mail sono@sono.es
MADRID
C/ Sepúlveda, 6 - Nave 26
(Pol. Industrial Alcobendas)
28108 Alcobendas (Madrid)
Tel. +34 916 624 217
E-mail sono@sono.es
SEVILLA
Cartuja Center CITE
C/ Leonardo da Vinci, 7
41092 Sevilla
Tel. +34 916 624 .217
+34 609 564 092
E-mail sono@sono.es
Subscribe to our

Newsletter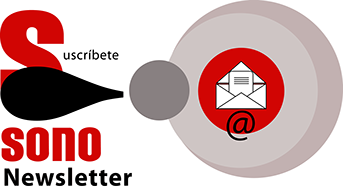 SONO TECNOLOGIA AUDIOVISUAL, S.L. As responsible for the treatment, your data will be processed in order to send you our newsletter with commercial news about our services. The legitimate basis is your consent which you can revoke at any time by notifying lopd@sono.es. No data will be transferred to third parties except legal obligation. You can access, rectify and delete your data, as well as exercise other rights by consulting the additional and detailed information on data protection in our Privacy Policy