Since 1972
Events
Curved and circular LED displays for the CIO Forum and the Vodafone stand at the MWC
The CIO Forum is a parallel event to the MWC that Vodafone organizes with the intention of facilitating a meetingtraining session and networking among the top representatives of both administrations and private companies. The managers also take the opportunity to learn about the latests proposals and solutions presented by the company.
Sono Tecnologia Audiovisual was the audiovisual partner in charge of providing the equipment and technical audiovisual assistance to carry out this event, which, on this occasion, took place at the Liceo in Barcelona.
Adaptations of LED screens for two piece stage
The scenography had this time two points of attention. Two LED concave screens, each located one opposite the other, on each side of the ovashapped space. In total, 168 tiles Absen LED screen for the two screens of 6 x 3,5 meters, with resolutions reaching 1536 x 896 px.
In addition to providing the rental of audiovisual equipmenta taking charge of the content management, SONO also provided the monitoring equipment for the speakers, the lightning and all the sound equipment to complete the event.
Ten wireless micros of headband plus two more handheld and with a score of speakers counting the main and the subwoofers. For the lightning, six Ruby Beam mobile heads and 40 Lumipix Prolights LED bars were used, plus 10 LED Wi-fi.
Circular LED display for the Vodafone stand at the MWC
Vodafone also had a presence in the MWC with a stand that housed in its central part acircular LED screen formed by 222 modules of 4.5 dot pitch and measuring three meters high by six diameter. Contents reproduced with a resolution of 3,848 x 624 pixels and video source managed through Watchout.
Two external video inputs were also installed to reproduce the live musical performance that were carried out at the same time in the stands of Ericsson and Huawei and that were transmitted and reproduced almost in real time thanks to the 5G technology developed by Vodafone.
SONO has also took charge of the rental and installation of 32 LCD monitors in the stands and meeting rooms, programming and managing the event durign the four days of the Mobile.
An appointment, this year that has closed with a record of 109,000 attendees. The international mobile and techonology show will return to Barcelona in 2020 from February 24 to 27, as the organization has already confirmed.
BARCELONA
C/ Progress,29
(Pol. Industrial Almeda)
08940 Cornellá de Llobregat
Barcelona
Tel. +34 934 801 000
E-mail sono@sono.es
MADRID
C/ Sepúlveda, 6 - Nave 26
(Pol. Industrial Alcobendas)
28108 Alcobendas (Madrid)
Tel. +34 916 624 217
E-mail sono@sono.es
SEVILLA
Cartuja Center CITE
C/ Leonardo da Vinci, 7
41092 Sevilla
Tel. +34 916 624 .217
+34 609 564 092
E-mail sono@sono.es
Subscribe to our

Newsletter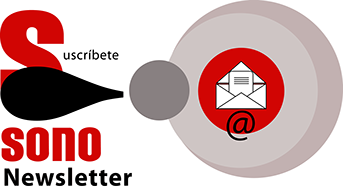 SONO TECNOLOGIA AUDIOVISUAL, S.L. As responsible for the treatment, your data will be processed in order to send you our newsletter with commercial news about our services. The legitimate basis is your consent which you can revoke at any time by notifying lopd@sono.es. No data will be transferred to third parties except legal obligation. You can access, rectify and delete your data, as well as exercise other rights by consulting the additional and detailed information on data protection in our Privacy Policy