Since 1972
Events
V Symposium Esteve In Analgesia
The pharmaceutical company entrust Sono as provider of audiovisual services in this event for the healthcare industry.
Sono provided the rental of AV equipment, set-up, stage management and technical assistance for the 2 days of symposium in Palacio Cibeles and the gala dinner the first night in Palacio Neptuno.
For the Hospitality Zone, where the participants were received, was placed a 2×2 videowall 55-inch displays with ultra-thin bezel. Together with a totem of vertical 46-inch touch screen, they allowed the attendees to look up interactively the schedule and other information of the event.
Inside the Auditorium, the stage background had a massive LED wall Absen A3 Pro of 24 sqm (8×3 meters) to support the presentations. The display, with only 3,9 mm between pixels, was set-up with floor stand over beams.
With a Folsom system we manage the different signals (video, presentation, retransmission…) that were send to the LEDs screen and to the stage monitors.
For sound reinforcement in the Auditorium, Sono installed our new sound system L-Acoustics Kiva. The audio set-up also included 2 lectern microphones, 8 wireless headset and one handheld mic for Q&A session.
With a busy agenda, full of conferences and panels, the symposium was dedicated to lumbar pain and its treatments. The congress was attended by 300 doctors of different healthcare centres of whole Spain.
Attendees gathered first night for the gala dinner in Palacio Neptuno. The lighting of the space was complemented by wireless LED projectors and LED bars. The image of Esteve that identifies its therapeutic analgesia area was projected in movement over the side walls of the room.
BARCELONA
C/ Progress,29
(Pol. Industrial Almeda)
08940 Cornellá de Llobregat
Barcelona
Tel. +34 934 801 000
E-mail sono@sono.es
MADRID
C/ Sepúlveda, 6 - Nave 26
(Pol. Industrial Alcobendas)
28108 Alcobendas (Madrid)
Tel. +34 916 624 217
E-mail sono@sono.es
SEVILLA
Cartuja Center CITE
C/ Leonardo da Vinci, 7
41092 Sevilla
Tel. +34 916 624 .217
+34 609 564 092
E-mail sono@sono.es
Subscribe to our

Newsletter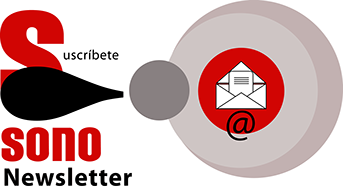 SONO TECNOLOGIA AUDIOVISUAL, S.L. As responsible for the treatment, your data will be processed in order to send you our newsletter with commercial news about our services. The legitimate basis is your consent which you can revoke at any time by notifying lopd@sono.es. No data will be transferred to third parties except legal obligation. You can access, rectify and delete your data, as well as exercise other rights by consulting the additional and detailed information on data protection in our Privacy Policy