Since 1972
Events
Spectacular audio visual display in the event that brought together the best specialists in sales and aftersales of SEAT
From more than 25 countries and 3 continents, 200 experts from SEAT dealerships competed in the 17th edition of the awards for professional excellence.
As in previous years, Sono participated in the event as the audio visual supplier, in charge of all technical means: from the technical production, content creation, live stage management and retransmission, through installation, management and rental of AV equipment.DVI Matrix 8×8 for sognals management
Several venues of Barcelona hosted various events over two days: the Palau de Congressos de Catalunya, the restaurant La Dama del Paraguas, where the welcome dinner took place, and Castell de Sant Marcal, where the event finished with an awards ceremony. Technical tests took place in the Palau de Congressos de Catalunya. Up to 7 screens of 80'', 14 laptops, printers, audio system and lighting gave support to the technical briefing and competition sessions.
For live camera relay we used a radio link in order to do it wirelessly and not to hinder the development of the tests. Moreover, being an international and multi-lingual event, it was required to incorporate simultaneous translation equipment to overcome language barriers.
In the Castell de Sant Marcal, the gala dinner and awards ceremony put the finishing touch to a challenging event full of emotions. A drone recording captured the arrival of the participants, getting spectacular aerial images of the cocktail and the typical catalan show correfocs in the garden.
Within the space, in the hall, the stage was dominated by a giant LED screen of 8×3 meters. With a pixel pitch of 3,9 mm, Absen A3 Pro screen provided a high image quality even at close range, so it is perfect for this type of event.
Lighting is another notable feature of SEAT event. The exterior of the castle was equipped with lights coloring the gardens, facades and pond. Inside, different lighting designs from conventional to spectacular decorate the dinner, the awards ceremony and the musical performances.
Sono was also responsible for the creation of audiovisual content and graphics (videos, curtains, keynote …), as well as recording and editing the highlights video of the event.
BARCELONA
C/ Progress,29
(Pol. Industrial Almeda)
08940 Cornellá de Llobregat
Barcelona
Tel. +34 934 801 000
E-mail sono@sono.es
MADRID
C/ Sepúlveda, 6 - Nave 26
(Pol. Industrial Alcobendas)
28108 Alcobendas (Madrid)
Tel. +34 916 624 217
E-mail sono@sono.es
SEVILLA
Cartuja Center CITE
C/ Leonardo da Vinci, 7
41092 Sevilla
Tel. +34 916 624 .217
+34 609 564 092
E-mail sono@sono.es
Subscribe to our

Newsletter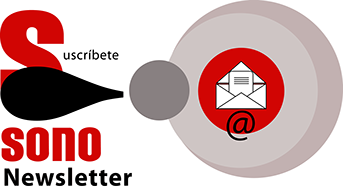 SONO TECNOLOGIA AUDIOVISUAL, S.L. As responsible for the treatment, your data will be processed in order to send you our newsletter with commercial news about our services. The legitimate basis is your consent which you can revoke at any time by notifying lopd@sono.es. No data will be transferred to third parties except legal obligation. You can access, rectify and delete your data, as well as exercise other rights by consulting the additional and detailed information on data protection in our Privacy Policy