Desde 1972
Instalaciones
Fijas
Shanghai Expo 2010 – The Barcelona Pavilion
EMPTY entrusted SONO, a company specializing in engineering projects and audiovisual consultancy, with the project's technical design and the installation of audiovisual equip – ment in the pavilion.
"Origin", representing Spanish passion, consists of two gigantic, curved 50x5m screens showing images with synchroni – sed lighting, moving parts and spectacu – lar multi-channel sound.
"Cities" consists of five enormous rec – tangular screens of different sizes that work together to provide one homoge – nous image, complemented by sound and lighting effects.
"The future" is a space of hope and the promise of a better world. This space consists of three projections on semi- transparent curved screens, and TFT screens embedded in the structure.
At the Shanghai Universal Exhibition, Sono has also taken charge of the AV integration at Spanish Pavillion.
BARCELONA
C/ Progress,29
(Pol. Industrial Almeda)
08940 Cornellá de Llobregat
Barcelona
Tel. +34 934 801 000
E-mail sono@sono.es
MADRID
C/ Sepúlveda, 6 - Nave 26
(Pol. Industrial Alcobendas)
28108 Alcobendas (Madrid)
Tel. +34 916 624 217
E-mail sono@sono.es
SEVILLA
Cartuja Center CITE
C/ Leonardo da Vinci, 7
41092 Sevilla
Tel. +34 916 624 .217
+34 609 564 092
E-mail sono@sono.es
Subscribe to our

Newsletter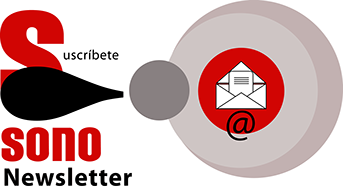 SONO TECNOLOGIA AUDIOVISUAL, S.L. As responsible for the treatment, your data will be processed in order to send you our newsletter with commercial news about our services. The legitimate basis is your consent which you can revoke at any time by notifying lopd@sono.es. No data will be transferred to third parties except legal obligation. You can access, rectify and delete your data, as well as exercise other rights by consulting the additional and detailed information on data protection in our Privacy Policy