Desde 1972
Audiovisual
Contents
Sant Pau Art Nouveau Site
DSono, audiovisual provider for Christmas mapping at façade of Sant Pau Art Nouveau Site
As is tradition in this time, the façade of the Sant Pau Art Noveau Site (167 Sant Antoni Maria Claret Street) is covered in colors and geometric shapes in an audiovisual show that delights Barcelona citizens during Christmas celebrations.
With a show every 30 minutes, the projections can be enjoyed during most significant days of these dates, becoming one of the main attractions of the Christmas agenda in the city of Barcelona.
Under the title 'La llum de Sant Pau' (The Sant Pau's light), this emblematic art nouveau space in Barcelona wanted to represent the arrival of the winter sols – tice with a spectacular mapping, celebrating the imposition of the sun on the darkness and the splendor of nature that will soon begin its revitalizing cicle again.
Projection, sound and lightning
Sono, as specialist in audiovisual production of events and shows, has been comissioned to provide, on this occasion, the projection, sound and lightning equipment to give life to this artistic representation.
Among the audiovisual equipment used, two DLP BARCO HXD W20 FLEX pro – jectors with 20k lumens, with content management in blending format with two computers and Watchout sofware. Two digital mixers with 16 channels were used, in addition to three speakers. Lightning equipment is composed by 15 LUMIPAR Led Par with transmitter / receiver managed by wifi wich also were provided.
Lluís Domènech i Montaner tribute
PThis show has also served to pay tribute to the figure and work of Lluís Domènec i Montaner architect, who promote and enchance this emblematic space of patrimonial and artistic value of the city.
BARCELONA
C/ Progress,29
(Pol. Industrial Almeda)
08940 Cornellá de Llobregat
Barcelona
Tel. +34 934 801 000
E-mail sono@sono.es
MADRID
C/ Sepúlveda, 6 – Nave 26
(Pol. Industrial Alcobendas)
28108 Alcobendas (Madrid)
Tel. +34 916 624 217
E-mail sono@sono.es
SEVILLA
Cartuja Center CITE
C/ Leonardo da Vinci, 7
41092 Sevilla
Tel. +34 916 624 .217
+34 609 564 092
E-mail sono@sono.es
Subscribe to our

Newsletter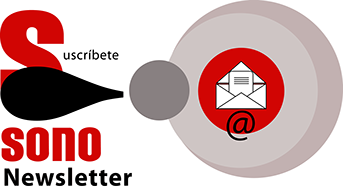 SONO TECNOLOGIA AUDIOVISUAL, S.L. As responsible for the treatment, your data will be processed in order to send you our newsletter with commercial news about our services. The legitimate basis is your consent which you can revoke at any time by notifying lopd@sono.es. No data will be transferred to third parties except legal obligation. You can access, rectify and delete your data, as well as exercise other rights by consulting the additional and detailed information on data protection in our Privacy Policy