Since 1972
Events
Sound engineering of the carillon concert in the Sagrada Familia Cathedral
The complexity of this task lies in perfectly engineering the sound of this instrument, which is made up of fifty bronze bells played by means of a keyboard and foot pedal. The carillon player Anna Maria Reverte, together with four players more, gave a wonderful concert with the Symphonic Orchestra Julià Carbonell de les Terres de Lleida.
Sono was tasked with providing a complete microphone system with 33 microphones. Most notable were the DPA 1099 microphones that were used for the carillon, the DPA microphone for the soloist and the seven NEUMANN KM 184 micros for the first violins. Mixing was carried out with a YAMAHA CL5.
Furthemore, a forty-inch display was provided backstage, a press rack was installed for the media and a lighting system was configured for the altar area where the carillon was located.
A total of eight professionals were needed included technicians, producers and assistants for the show to be such a success.
The Sagrada Familia concert was held under the auspices of the World Carillon Congress 2017. Furthemore, the concert featured a piece by Martí Carreras which was written specially for this Congress.
BARCELONA
C/ Progress,29
(Pol. Industrial Almeda)
08940 Cornellá de Llobregat
Barcelona
Tel. +34 934 801 000
E-mail sono@sono.es
MADRID
C/ Sepúlveda, 6 – Nave 26
(Pol. Industrial Alcobendas)
28108 Alcobendas (Madrid)
Tel. +34 916 624 217
E-mail sono@sono.es
SEVILLA
Cartuja Center CITE
C/ Leonardo da Vinci, 7
41092 Sevilla
Tel. +34 916 624 .217
+34 609 564 092
E-mail sono@sono.es
Subscribe to our

Newsletter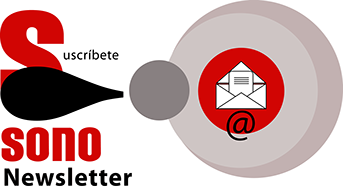 SONO TECNOLOGIA AUDIOVISUAL, S.L. As responsible for the treatment, your data will be processed in order to send you our newsletter with commercial news about our services. The legitimate basis is your consent which you can revoke at any time by notifying lopd@sono.es. No data will be transferred to third parties except legal obligation. You can access, rectify and delete your data, as well as exercise other rights by consulting the additional and detailed information on data protection in our Privacy Policy