Desde 1972
Fixed
Facilities
"Sagrada Famila" (Holy Family Temple Of Atonement)
The Sagrada Familia was added to UNESCO's list of World Heritage Sites during a meeting held in Durban, South Africa.
Services provided:
Production of signal infrastructure throughout the church, adapted with the latest technology in signal transmission via Category 6 and fiber optics.
As a back up measure, the Category 6 connection boxes allows the whole church to be monitored as the columnar architecture of the church hinders visual monitoring.
The fibre optic connection boxes, stra- tegically located around the church, are fitted with high quality HD/SDI ports via which camera signals can be sent.
All signals are channelled to a central rack and then to an external rack. Technical support for the coverage of the church's consecration.
BARCELONA
C/ Progress,29
(Pol. Industrial Almeda)
08940 Cornellá de Llobregat
Barcelona
Tel. +34 934 801 000
E-mail sono@sono.es
MADRID
C/ Sepúlveda, 6 - Nave 26
(Pol. Industrial Alcobendas)
28108 Alcobendas (Madrid)
Tel. +34 916 624 217
E-mail sono@sono.es
SEVILLA
Cartuja Center CITE
C/ Leonardo da Vinci, 7
41092 Sevilla
Tel. +34 916 624 .217
+34 609 564 092
E-mail sono@sono.es
Subscribe to our

Newsletter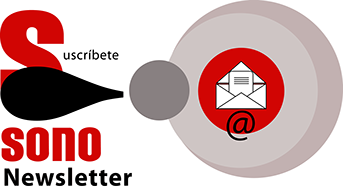 SONO TECNOLOGIA AUDIOVISUAL, S.L. As responsible for the treatment, your data will be processed in order to send you our newsletter with commercial news about our services. The legitimate basis is your consent which you can revoke at any time by notifying lopd@sono.es. No data will be transferred to third parties except legal obligation. You can access, rectify and delete your data, as well as exercise other rights by consulting the additional and detailed information on data protection in our Privacy Policy