Since 1972
Events
Retail & Brand Experience World Congress
Hall of kinetic spheres for the Retail & Brand Experience World Congress
Sono Tecnología Audiovisual installed a total of 65 LED kinect spheres that welcomed visitors to the Fira Gran Vía de l'Hospitalet, in Barcelona, on the occasion of the World Congress of Retail & Brand Experience.
Audiovisiual tecnology in motion
Kinect LED spheres allow the creation of moving configurations by synchronizing the dance of the spheres themselves with textures or images that, for this occasion, were displayed on an LED grid placed on the roof of the pavilion access tunnel. Thus, the visitor, upon entering the premises, submerged at the beginning in a dynamic and enveloping atmosphere with all the elements (light, image, lighting and sound) in tune.
For the assembly of the structure truss of 8×10 meters and 5 meters high was used. 36 modules 1×1 were used to configure the Matrix LED grilles for roof coverage. Based on the programming of the different presets, the Matrix offered different combinations synchronized with the kinect spheres, creating different settings pre-programmed for each moment.
For the sound, 8 L'Acoustic 108P boxes were used. The lighting was complemented with 8 LED moving heads.
Sono Tecnología Audiovisual was in charge, as well as providing the audiovisual equipment, the assembly and programming of the entire audiovisual installation and the support of technical assistance during the three days of the fair.
BARCELONA
C/ Progress,29
(Pol. Industrial Almeda)
08940 Cornellá de Llobregat
Barcelona
Tel. +34 934 801 000
E-mail sono@sono.es
MADRID
C/ Sepúlveda, 6 – Nave 26
(Pol. Industrial Alcobendas)
28108 Alcobendas (Madrid)
Tel. +34 916 624 217
E-mail sono@sono.es
SEVILLA
Cartuja Center CITE
C/ Leonardo da Vinci, 7
41092 Sevilla
Tel. +34 916 624 .217
+34 609 564 092
E-mail sono@sono.es
Subscribe to our

Newsletter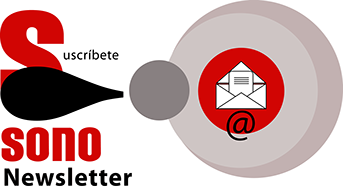 SONO TECNOLOGIA AUDIOVISUAL, S.L. As responsible for the treatment, your data will be processed in order to send you our newsletter with commercial news about our services. The legitimate basis is your consent which you can revoke at any time by notifying lopd@sono.es. No data will be transferred to third parties except legal obligation. You can access, rectify and delete your data, as well as exercise other rights by consulting the additional and detailed information on data protection in our Privacy Policy