Since 1972
Events
OFFICIAL PARTNERS OF AEVEA&CO 2023 "In key of talent"
On July 4 we were official partners of AEVEA&CO 2023 "En clave de talento". Our technicians provided all the service throughout the event, multi-camera production and content management for projection and streaming.
The space was in Malinche, in the Ifema Fairgrounds.
We celebrate the seventh edition of its flagship event on a key theme. Attract, care for and retain the best workers within our sector, events.
César González, president of AEVEA, highlighted "the events sector is at a vital moment, in which we have to claim the essential role we play within the marketing strategies of brands. Currently, we assume new and more complex challenges, with a firm determination to position ourselves as a key sector of economic activity in our country and its international projection.
Many experts participated during the event where they presented different points of view in relation to talent retention.
BARCELONA
C/ Progress,29
(Pol. Industrial Almeda)
08940 Cornellá de Llobregat
Barcelona
Tel. +34 934 801 000
E-mail sono@sono.es
MADRID
C/ Sepúlveda, 6 – Nave 26
(Pol. Industrial Alcobendas)
28108 Alcobendas (Madrid)
Tel. +34 916 624 217
E-mail sono@sono.es
SEVILLA
Cartuja Center CITE
C/ Leonardo da Vinci, 7
41092 Sevilla
Tel. +34 916 624 .217
+34 609 564 092
E-mail sono@sono.es
Subscribe to our

Newsletter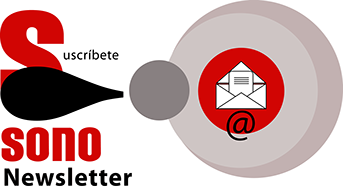 SONO TECNOLOGIA AUDIOVISUAL, S.L. As responsible for the treatment, your data will be processed in order to send you our newsletter with commercial news about our services. The legitimate basis is your consent which you can revoke at any time by notifying lopd@sono.es. No data will be transferred to third parties except legal obligation. You can access, rectify and delete your data, as well as exercise other rights by consulting the additional and detailed information on data protection in our Privacy Policy