Since 1972
Events
Infrastructure and Networks Endesa Day at RCDE Stadium
Sono installs a 22 square meter for the Endesa 2018 Infraestructure and Networks Conference at the RCDE stadium in Cornellà
Sono was in charge of the rental, assembly, production and technical assistance of the event that gathered nearly 800 people in the stands of the Real club Deportivo Español stadium at its headquarters in Cornellà de Llobregat, Barcelona.
The technical challenge consisted in raising a LED screen structure measuring 6.5 x 3.5 meters four meters above the ground in order to generate a screen effect suspended in the air.
High resolution LED screen for outdoor
Thus, the screen, a high resolution outdoor LED with 4.8 mm pixel pitch, was hanging from the catwalk or service walkway of the stadium roof where the spotlights and speakers were also placed.
It was precisely in this structure, in the catwalk, where the chains were hung with motors that allowed to raise the screen as it was mounted by tiles.
For the occasion, there were riggers, specialists in lifting crane and load transfer operations. The process was also certified by an architect to ensure proper execution in the assembly based on safety protocols
Sono also installed the necessary audio equipment consisting of two arrays of L'Acoustic on the sides of the screen and front panel L'Acoustic, with Shure microphones for the speeches on the stage.
The conference was focused on the new paradigms and transformation challenges in telemanagement and the peculiarities of the High Voltage Network in Catalonia.
BARCELONA
C/ Progress,29
(Pol. Industrial Almeda)
08940 Cornellá de Llobregat
Barcelona
Tel. +34 934 801 000
E-mail sono@sono.es
MADRID
C/ Sepúlveda, 6 - Nave 26
(Pol. Industrial Alcobendas)
28108 Alcobendas (Madrid)
Tel. +34 916 624 217
E-mail sono@sono.es
SEVILLA
Cartuja Center CITE
C/ Leonardo da Vinci, 7
41092 Sevilla
Tel. +34 916 624 .217
+34 609 564 092
E-mail sono@sono.es
Subscribe to our

Newsletter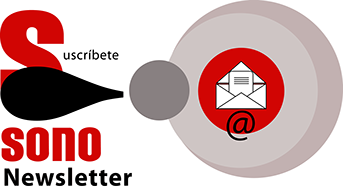 SONO TECNOLOGIA AUDIOVISUAL, S.L. As responsible for the treatment, your data will be processed in order to send you our newsletter with commercial news about our services. The legitimate basis is your consent which you can revoke at any time by notifying lopd@sono.es. No data will be transferred to third parties except legal obligation. You can access, rectify and delete your data, as well as exercise other rights by consulting the additional and detailed information on data protection in our Privacy Policy