Since 1972
Events
Delivery Of Audi Vehicles – Real Madrid
Multi-view production with 11 cameras and content creation for the Formula E virtual race for the delivery of official vehicles to Real Madrid
For the fourteenth year running Audi has supplied and delivered the official cars to the players of the first team of Real Madrid, in an event in which audiovisual technology was once again very present.
The players changed their habitual sporting equipment for competition overalls to face each other in a Formula E race, in teams, and with eight simulators. The aim was to experience the sensation of driving an Audi e-tron FE04, the first fully-electric, single-driver race car from this car brand.
A night route was especially created for this occasion, consisting of a two-kilometre route that perfectly simulated an urban circuit.
Audiovisual technology and precision production.
Sono, under the auspices of the agency WWP, created the content for the event, and produced the act with a multi-view system supported by a Barco E2 platform, with ten-window video production.
The attendees could follow the progress of the competition on the 14 x 3 metre Absen A3 LED display measuring 14x3m which was installed for this purpose, and could see the duels of the players who were in the lead.
Eleven cameras were used: one steadycam, two fixed cameras and eight GoPro which captured close ups of the faces of the players and their expressions throughout the competition. There was a video control system managing the input of video signal from the game, which was supplied by Virtual Racing.
Sono installed the sound, video and lighting equipment, and was the driving force for all technical matters throughout the event.
After this virtual competition, the players of Real Madrid received, individually, the keys to their new vehicles for the 2017-18 season. The act was presided by Guillermo Fadda, director of Audi España, Florentino Pérez, president of Real Madrid and Francisco Pérez Botello, president of Volkswagen Group España Distribución.
As always there was mass media coverage from more than 150 accredited representatives from the press, and the event was live-streamed worldwide.
BARCELONA
C/ Progress,29
(Pol. Industrial Almeda)
08940 Cornellá de Llobregat
Barcelona
Tel. +34 934 801 000
E-mail sono@sono.es
MADRID
C/ Sepúlveda, 6 - Nave 26
(Pol. Industrial Alcobendas)
28108 Alcobendas (Madrid)
Tel. +34 916 624 217
E-mail sono@sono.es
SEVILLA
Cartuja Center CITE
C/ Leonardo da Vinci, 7
41092 Sevilla
Tel. +34 916 624 .217
+34 609 564 092
E-mail sono@sono.es
Subscribe to our

Newsletter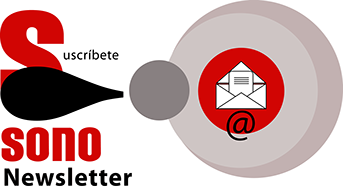 SONO TECNOLOGIA AUDIOVISUAL, S.L. As responsible for the treatment, your data will be processed in order to send you our newsletter with commercial news about our services. The legitimate basis is your consent which you can revoke at any time by notifying lopd@sono.es. No data will be transferred to third parties except legal obligation. You can access, rectify and delete your data, as well as exercise other rights by consulting the additional and detailed information on data protection in our Privacy Policy