Since 1972
Scenography
TV
Debat Eleccions Catalunya 21D – Tv3
Curved 28 metre-long LED screen for the studio set for the Parliament of Catalonia election debate on TV3
TV3 has once again entrusted Sono as audiovisual provider for equipping the stage set for the face to face special with the candidates of the political parties contesting the 21 December elections for the Parliament of Catalonia, which the public channel broadcast live on Tuesday.
As background to the set, Sono installed large, curved LED screen from EQC with a 4.8mm pixel pitch, more than 5,800 base pixels and measuring 28 x 1.5 metres.
In front of this, was a curved line of tiles that permitted the continuity of the image of the graphics of the main screen, and which had the same resolution, measuring 20.5 x 0.5 metres, with more than 4,200 base pixels.
Both screens were managed by a a NovaStar 4K processor, and were pro – grammed with a WatchOut system that adapted the signal to both displays so as to provide continuity to the content.
Behind the moderator was a curved Ab – sen A3 LED screen, measuring 4 x 2 metres, with a Barco Image Pro II processor tasked with receiving the signals directly production.
Curved LED screen for an immersive audiovisual impact.
Sono has personalised LED solutions. The curvature of the LED screens is achieved by adapting the design of the tiles, which can be configured in a concave and convex format. There is a regulator component, which is fixed to the modules and ensures that the curve is smooth and regular in accordance to requirements, and that no irregularities can be perceived in the surface of the screen.
This type of LED screen, particular to this type of assembly, are ideal for audio – visual solutions if the desired result is to create an immersive impact through image in spaces that are relatively small, such as TV studio sets. They are also very common in capturing attention in more daring architecture designs, or in trade fair stands and exhibitions.
BARCELONA
C/ Progress,29
(Pol. Industrial Almeda)
08940 Cornellá de Llobregat
Barcelona
Tel. +34 934 801 000
E-mail sono@sono.es
MADRID
C/ Sepúlveda, 6 - Nave 26
(Pol. Industrial Alcobendas)
28108 Alcobendas (Madrid)
Tel. +34 916 624 217
E-mail sono@sono.es
SEVILLA
Cartuja Center CITE
C/ Leonardo da Vinci, 7
41092 Sevilla
Tel. +34 916 624 .217
+34 609 564 092
E-mail sono@sono.es
Subscribe to our

Newsletter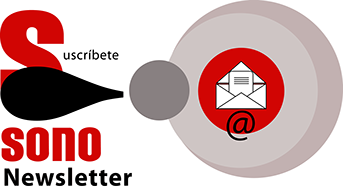 SONO TECNOLOGIA AUDIOVISUAL, S.L. As responsible for the treatment, your data will be processed in order to send you our newsletter with commercial news about our services. The legitimate basis is your consent which you can revoke at any time by notifying lopd@sono.es. No data will be transferred to third parties except legal obligation. You can access, rectify and delete your data, as well as exercise other rights by consulting the additional and detailed information on data protection in our Privacy Policy