Since 1972
Events
Audiovisual Services For Brilliant Minds 2016
Sono sponsors, as audiovisual provider to the event, the Brilliant Minds congress in Madrid.
In collaboration with El Ser Creativo, the agency that organizes the event, Sono sponsored the seventh edition of this conference, providing the audiovisual services and technical management. The main stage element was a projection cube made up of four 5 x 3 metre screens for which four video sources needed to be managed: real event, video, presentations and images. Sono employed four Christie Roadster 14,000 lumen projectors and a Barco Folsom Encore presentation system.
For two days at the Circo Price in Madrid, 21 national and international experts presented their theories and knowledge in various fields of social relevance such as education, creativity, innovation and technology. In order to eliminate language barriers and guarantee that the content of the event was available to all, Sono supplied a system of language interpreting with 1000 digital receivers and two cabins (Spanish-English and English-Spanish).
The sound system was designed to give even coverage to the whole space. A L'Acoustics Kiva system was used with a 32 channel Digico SD8 mixing desk. 12 Shure wireless microphones, 10 headsets for the presenter and the speakers, and two back-up manual microphones completed the installation.
Sono also installed the lighting, the truss structures and the audiovisual equipment for the press room.
Brillant Minds has become a leading conference in the field of social innovation. One thousand people attended the talks and presentations each day of this seventh edition, as well as those who followed the event via streaming which was available throughout the world.
BARCELONA
C/ Progress,29
(Pol. Industrial Almeda)
08940 Cornellá de Llobregat
Barcelona
Tel. +34 934 801 000
E-mail sono@sono.es
MADRID
C/ Sepúlveda, 6 - Nave 26
(Pol. Industrial Alcobendas)
28108 Alcobendas (Madrid)
Tel. +34 916 624 217
E-mail sono@sono.es
SEVILLA
Cartuja Center CITE
C/ Leonardo da Vinci, 7
41092 Sevilla
Tel. +34 916 624 .217
+34 609 564 092
E-mail sono@sono.es
Subscribe to our

Newsletter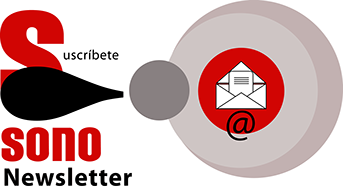 SONO TECNOLOGIA AUDIOVISUAL, S.L. As responsible for the treatment, your data will be processed in order to send you our newsletter with commercial news about our services. The legitimate basis is your consent which you can revoke at any time by notifying lopd@sono.es. No data will be transferred to third parties except legal obligation. You can access, rectify and delete your data, as well as exercise other rights by consulting the additional and detailed information on data protection in our Privacy Policy