Since 1972
Events
Audiovisual Provider For MWC 2018 And 4Yfn
54 square metres of LED displays for the central stages at 4YFN and audiovisual services for the stands at MWC 2018 A
s a specialist in integrating audiovisual services, once again Sono was audiovisual provider for 4YFN, the event that brings together local and international entrepreneurial talent within the framework of the GSMA Mobile World Congress 2018.
In total there were 13 spaces including halls, workshop area, entrance to the exhibition ground, other stages and adjacent areas for which Sono provided the rental of video and audio equipment. Sono also provided technical assistance for the three-day event from 26 to 28 February, held at Fira de Barcelona.
Large format LED screen for the central auditoriums
For the presentations in the central venues, located in the Av and B Auditoriums, twoAbsen A3 LED screens measuring 9 x 3 metreswere installed for each. Both were managed with a Barco Encore ME system, and Novastar 4 K and Barco Image Pro processors.
Monitoring systems were provided as reference for those speaking, and each hall had a control rack connected to two HD cameras. Sono was also tasked with sound engineering both spaces with L'Acoustics speakers, and with providing a wireless microphone system to ensure the event ran smoothly.
Other equipment supplied included a 14,000 lumen DLP Christie projector for the Plaza Mayor zone, an 8,000 lumen Barco projector for the Stage C area, a professional 80" Sharp LED display for the Discovery zone, a 95" Samsung LED screen and two more support screens measuring 50" for the Stage D hall, as well as various professional, mediumsized screens for the entrance, the workshop area and the "BA" space.
This was not the first time that Sono Audiovisual technology was responsible for facilitating the technical and human resources to manage 4YFN. Sono was also audiovisual provider for the 2016, 2015 and 2014 editions. More than 19,000 attendees were brought together in this event for startups, which this year saw the participation of 600 investors according to data from the organisation.
The fifth edition of 4YFN involved a total of 110 hours of content on Blockchain, IoT, tech transfer, corporate venturing and artificial intelligence with sessions by 275 speakers of international renown, including Andrew Bolwell, HP Chief Disrupter Officer; Kathrin Buvac, Nokia Chief Strategy Officer and Rob Glaser, Chairman and CEO of Real Networks.
Rental of audiovisual equip – ment for stands
Sono Audiovisual technology was also responsible for providing LED screens, monitors and video walls for various stands at the fair. Once again, designers and agencies used all the audiovisual technology at their disposal to attract attendees.
The event closed its doors this year with visitor figures of 107,000, a number similar to the previous edition. This year saw growth in the number of Directors Delegate present, with 7,700 compared with 6,100 last year. Confirmed dates for the 2019 MWC are from 25 to 28 February, again in Barcelona.
BARCELONA
C/ Progress,29
(Pol. Industrial Almeda)
08940 Cornellá de Llobregat
Barcelona
Tel. +34 934 801 000
E-mail sono@sono.es
MADRID
C/ Sepúlveda, 6 - Nave 26
(Pol. Industrial Alcobendas)
28108 Alcobendas (Madrid)
Tel. +34 916 624 217
E-mail sono@sono.es
SEVILLA
Cartuja Center CITE
C/ Leonardo da Vinci, 7
41092 Sevilla
Tel. +34 916 624 .217
+34 609 564 092
E-mail sono@sono.es
Subscribe to our

Newsletter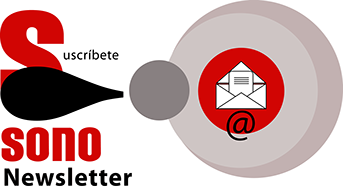 SONO TECNOLOGIA AUDIOVISUAL, S.L. As responsible for the treatment, your data will be processed in order to send you our newsletter with commercial news about our services. The legitimate basis is your consent which you can revoke at any time by notifying lopd@sono.es. No data will be transferred to third parties except legal obligation. You can access, rectify and delete your data, as well as exercise other rights by consulting the additional and detailed information on data protection in our Privacy Policy