Since 1972
Events
Audiovisual Provider At Sas Forum
Large format projection, latest-generation sound, and language interpreting for the biggest analytics event in Spain.
Speed, flexibility, quality and trust are the most appreciated values in an analytics process. This leading analytics event held in Spain needed to project an image that was in line with these principals.
A spectacular projection onto 108 square metres took centre stage at the event, which was held in the North Convention Centre of the Feria de Madrid. There was a giant 18 x 6 metre screen with multi-projections from two high-performance Christie 4K30 projectors.
By way of following the "Analytics City" , event concept, the stage backdrop was based on a general view of the city. In timer mode, it kept changing from early-morning to night in accordance with each presentation and with the remaining time left for each speaker.
This view of buildings and typical street furniture was composed of 4 windows, which at times included retransmission of the event, PowerPoint and Keynote presentations, sponsor logos, and social networks. A programmed Watchout system and a Barco EC-200 video management controller, were used for distributing the content, changing the screen numerous times, and combining different PiP modes to provide adequate communication between the graphics and video content, the presentations and the live retransmission. A total of 74 video presets were managed from the Barco EC-200.
Other services provided by Sono for the plenary session were:
A latest-generation sound system with a L'Acoustics Kara line array, a Digico mixing desk and Shure 8 wireless microphones
A language interpreting system with 400 digital receivers
Live retransmission with rack and 3 cameras
Spectacular stage lighting
Sono also was entrusted with setting up, managing and renting of audiovisual equipment for the Breakout sessions and with the live interview set:
5 rooms equipped with leading projection, sound, teleprompter and display equipment
The interview set, including a 2.5 x 1.5 metre Unilumin Utile 2 high-resolution (2.6mm) LED display
SAS Forum España emphasizes the importance that analytics has in the global digital world in which we are immersed. The event included more than 30 high-level talks and presentations on innovation, the Internet of Things and Business Intelligence.
BARCELONA
C/ Progress,29
(Pol. Industrial Almeda)
08940 Cornellá de Llobregat
Barcelona
Tel. +34 934 801 000
E-mail sono@sono.es
MADRID
C/ Sepúlveda, 6 - Nave 26
(Pol. Industrial Alcobendas)
28108 Alcobendas (Madrid)
Tel. +34 916 624 217
E-mail sono@sono.es
SEVILLA
Cartuja Center CITE
C/ Leonardo da Vinci, 7
41092 Sevilla
Tel. +34 916 624 .217
+34 609 564 092
E-mail sono@sono.es
Subscribe to our

Newsletter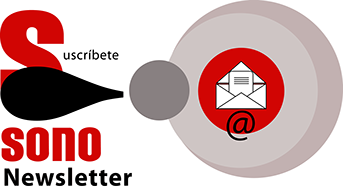 SONO TECNOLOGIA AUDIOVISUAL, S.L. As responsible for the treatment, your data will be processed in order to send you our newsletter with commercial news about our services. The legitimate basis is your consent which you can revoke at any time by notifying lopd@sono.es. No data will be transferred to third parties except legal obligation. You can access, rectify and delete your data, as well as exercise other rights by consulting the additional and detailed information on data protection in our Privacy Policy