Since 1972
Scenography
TV
"¡Ahora Caigo!" (Gestmusic)
On July 13 Antena 3 broadcast the first show of the new competition "Ahora Caigo" (Still Standing Daily), produced by Gestmusic. It has an innovative format that combines the suspense of a barrage of questions with an element of surprise – pure chance.
Services:
SONO has had an active role in the programme with the installation of audio-vi – sual equipment and technical assistance during filming and technical checks.
Technology:
– LED screens with a resolution of 6mm, measuring 4.5 x 3.2m, in split-screen mode, installed at the centre of the set on which the scoreboard and the faces of the contestants are screened.
– Martin LC Series semi-transparent LED modules installed in the circular perimeter area behind the contestants, at each side of (and in line with) the main screen, and at the sides of the audience seating areas. These have differing positions, for – mats and fixing mechanisms, and make up a total of 64 square metres of screen area. Different video textures are projected according to the situation corresponding to each stage of the show.
-Strips of LED lighting placed horizon – tally at varying heights and depths and synchronised with the general lighting, totalling 15 metres of strip length.
BARCELONA
C/ Progress,29
(Pol. Industrial Almeda)
08940 Cornellá de Llobregat
Barcelona
Tel. +34 934 801 000
E-mail sono@sono.es
MADRID
C/ Sepúlveda, 6 - Nave 26
(Pol. Industrial Alcobendas)
28108 Alcobendas (Madrid)
Tel. +34 916 624 217
E-mail sono@sono.es
SEVILLA
Cartuja Center CITE
C/ Leonardo da Vinci, 7
41092 Sevilla
Tel. +34 916 624 .217
+34 609 564 092
E-mail sono@sono.es
Subscribe to our

Newsletter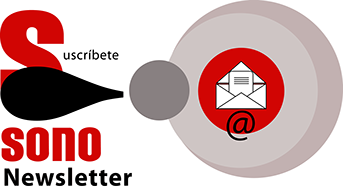 SONO TECNOLOGIA AUDIOVISUAL, S.L. As responsible for the treatment, your data will be processed in order to send you our newsletter with commercial news about our services. The legitimate basis is your consent which you can revoke at any time by notifying lopd@sono.es. No data will be transferred to third parties except legal obligation. You can access, rectify and delete your data, as well as exercise other rights by consulting the additional and detailed information on data protection in our Privacy Policy