Desde 1972
Fixed
Facilities
AAIC: Accenture Analytics Innovation Centre
It is a centre dedicated to the study of business opportunities for companies or public administrations, and carries out research into detailed data for improving the decision making process.
Services:
SONO integrated all the audiovisual equipment and systems in the various spaces in this new centre in Sant Cugat, such as the reception, meeting rooms, work spaces, VIP lounge, Conference Room and Demo Room.
Technology:
It is a highly technological and innovative space, in accordance with the premise of the client, who were looking to make a great technological impact in order to encourage their clients to interact during their presentations. It is centred around a multi-purpose and module-based space in the Conference Room and the Demo Room. This involved seven 65" full high definition LCD screens in hexagonal arrangement, with the five central screens having an interactive frame with corresponding Smart software. This has multiple entry points around the whole of the room which allows connection flexibility and differing configurations. Furthermore, the room has been sound engineered with microphone enhancement. In the Demo Room there is a projection system with ultra short optics. The meeting rooms, work spaces and VIP lounge have audio-visual enhancement for projection or display. In the reception area a large monitor has been installed with a purpose built and designed con – tent management system. Furthermore, using a multiple-entry matrix it has the ability to send managed content to the different displays in the Conference Room. This whole space is automated and controlled by the Crestron control system, This includes all the audio-visual items and control of the lighting (incandescent and LED) which is programmed for the different areas and control of the curtains.
BARCELONA
C/ Progress,29
(Pol. Industrial Almeda)
08940 Cornellá de Llobregat
Barcelona
Tel. +34 934 801 000
E-mail sono@sono.es
MADRID
C/ Sepúlveda, 6 - Nave 26
(Pol. Industrial Alcobendas)
28108 Alcobendas (Madrid)
Tel. +34 916 624 217
E-mail sono@sono.es
SEVILLA
Cartuja Center CITE
C/ Leonardo da Vinci, 7
41092 Sevilla
Tel. +34 916 624 .217
+34 609 564 092
E-mail sono@sono.es
Subscribe to our

Newsletter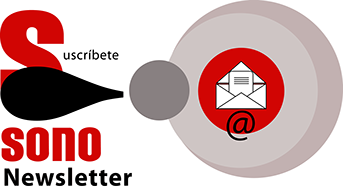 SONO TECNOLOGIA AUDIOVISUAL, S.L. As responsible for the treatment, your data will be processed in order to send you our newsletter with commercial news about our services. The legitimate basis is your consent which you can revoke at any time by notifying lopd@sono.es. No data will be transferred to third parties except legal obligation. You can access, rectify and delete your data, as well as exercise other rights by consulting the additional and detailed information on data protection in our Privacy Policy