Since 1972
Events
2017 European Carriere Symposium
A 92 square metre Absen LED screen for the Henry Schein Orthodontics symposium in Barcelona
This event brought together around 300 people, and was held in the Hotel W in Barcelona. GGlobal Pro Events (LIVVA) entrusted Sono, as specialist in audiovisual technology solutions, to handle the set up and staging of the whole event.
The main installation consisted of a montage of three Absen LED screens measuring 8×4 metres each with a 3.9mm pixel pitch. This allowed for the construction of a horizontal structure in the form of a staggered screen with a surface area of 92 square metres for presenting high technology content in spectacular fashion. Sono used the Watchout system with a Barco E2 processor for managing the content, which provided a dynamic, multi-image presentation with professional quality to meet the exacting requierements of the clients.
The quality of this type of screen meant that images could be seen in more natural colour an at a higher resolution. In total Sono rented 400 LED screen 400 modules to achieve the desired impact.
HD streaming and language interpreting
Sono also handled sound and lighting, with equipment from L'Acoustic, 12 robotised projectors and Prolyte par LEDs. Graphic were created for projecting on the background of the screens, and three HD cameras provided streamed coverage. As part of the package there was a four-language interpreting service.
Sono also installed 80" LCD display, audio and lighting services in two adjoining rooms with space for 100 people for meetings held in parallel.
In total were three days of events to present the latest in content management technologies and protocols in the field of world orthodontic medicine.
This is not the first time that Sono has been entrusted to give audiovisual coverage to a symposium organised by Henry Schein Orthodontics, we were also entrusted with this in 2016 for a congress that brought 200 people to Barcelona.
BARCELONA
C/ Progress,29
(Pol. Industrial Almeda)
08940 Cornellá de Llobregat
Barcelona
Tel. +34 934 801 000
E-mail sono@sono.es
MADRID
C/ Sepúlveda, 6 - Nave 26
(Pol. Industrial Alcobendas)
28108 Alcobendas (Madrid)
Tel. +34 916 624 217
E-mail sono@sono.es
SEVILLA
Cartuja Center CITE
C/ Leonardo da Vinci, 7
41092 Sevilla
Tel. +34 916 624 .217
+34 609 564 092
E-mail sono@sono.es
Subscribe to our

Newsletter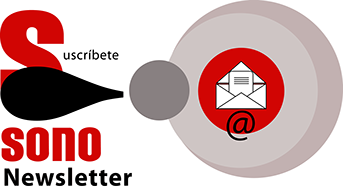 SONO TECNOLOGIA AUDIOVISUAL, S.L. As responsible for the treatment, your data will be processed in order to send you our newsletter with commercial news about our services. The legitimate basis is your consent which you can revoke at any time by notifying lopd@sono.es. No data will be transferred to third parties except legal obligation. You can access, rectify and delete your data, as well as exercise other rights by consulting the additional and detailed information on data protection in our Privacy Policy