Desde 1972
Audiovisual
Contents
The Ingolstadt group launched a publicity campaign to advertise the new Audi A3. DDB Barcelona was the advertising agency chosen to create a powerful advertisement inspired by virtual reality technology.
Services:
SONO, through the production company TESAURO, participated actively in the project, specifically in the areas of large- format projections and technical assitance during the filming of the advert.
The equipment employed included:
Barco 20 K and 12 K projectors HD video signals channelled through the Watchout system so the images could be adapted to the architecture of the spaces being used
Barco Encores for frequency adaptation to enable synchronization with cinema format cameras.
BARCELONA
C/ Progress,29
(Pol. Industrial Almeda)
08940 Cornellá de Llobregat
Barcelona
Tel. +34 934 801 000
E-mail sono@sono.es
MADRID
C/ Sepúlveda, 6 - Nave 26
(Pol. Industrial Alcobendas)
28108 Alcobendas (Madrid)
Tel. +34 916 624 217
E-mail sono@sono.es
SEVILLA
Cartuja Center CITE
C/ Leonardo da Vinci, 7
41092 Sevilla
Tel. +34 916 624 .217
+34 609 564 092
E-mail sono@sono.es
Subscribe to our

Newsletter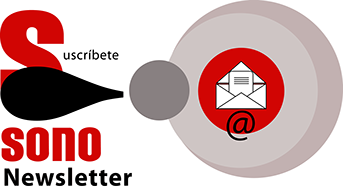 SONO TECNOLOGIA AUDIOVISUAL, S.L. As responsible for the treatment, your data will be processed in order to send you our newsletter with commercial news about our services. The legitimate basis is your consent which you can revoke at any time by notifying lopd@sono.es. No data will be transferred to third parties except legal obligation. You can access, rectify and delete your data, as well as exercise other rights by consulting the additional and detailed information on data protection in our Privacy Policy