Since 1972
Events
Uoc Graduation Ceremony In Madrid
The Open University of Catalonia (UOC) held its annual graduation ceremony for students based in Madrid, in the National Music Auditorium of Madrid.
After the reception for graduates and their guests and the welcome speech given by the UOC Rector, who presided over the event, there was a musical interlude and a speech given by the event's sponsor, in this case Manuel Campo Vidal, and the graduates received their diplomas.
SONO once again participated in the event supplying audiovisual services, coordination, production and technical assistance, as well as installing a 12m2 screen and its accompanying structure, sonorization and broadcasting of the event.
BARCELONA
C/ Progress,29
(Pol. Industrial Almeda)
08940 Cornellá de Llobregat
Barcelona
Tel. +34 934 801 000
E-mail sono@sono.es
MADRID
C/ Sepúlveda, 6 - Nave 26
(Pol. Industrial Alcobendas)
28108 Alcobendas (Madrid)
Tel. +34 916 624 217
E-mail sono@sono.es
SEVILLA
Cartuja Center CITE
C/ Leonardo da Vinci, 7
41092 Sevilla
Tel. +34 916 624 .217
+34 609 564 092
E-mail sono@sono.es
Subscribe to our

Newsletter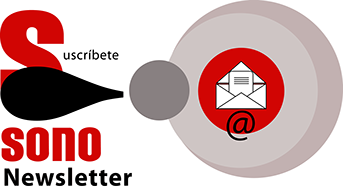 SONO TECNOLOGIA AUDIOVISUAL, S.L. As responsible for the treatment, your data will be processed in order to send you our newsletter with commercial news about our services. The legitimate basis is your consent which you can revoke at any time by notifying lopd@sono.es. No data will be transferred to third parties except legal obligation. You can access, rectify and delete your data, as well as exercise other rights by consulting the additional and detailed information on data protection in our Privacy Policy