Since 1972
Events
SM Prizes Awards Ceremony
Audio visual staging based on LED screens for the event held in Real Casa de Correos in Madrid.
The event agency Itaca organized the awards ceremony of the 38th edition of SM Awards (#PremiosSM16), convened by Fundación SM and attended by personalities as the Spanish queen Letizia, usual guest of this act.
Ítaca entrusted Sono to take charge of the audiovisual services of the event:
Lighting and AV equipment rental
Set-up, technical assistance and stage management
Live directing and relay of the event
Sono laid out an impressive and versatile AV staging, formed by 5 LED displays of 3,9 mm with different dimensions and formats hung from truss:
a LED screen Absen A3 Pro of 5,5 x 4 meters at the centre of the stage
two LED screens Absen A3 Pro in vertical format of 1×6 meters for exterior sides
and 2 other LED displays Absen A3 Pro in vertical format of 1,5×5 meters between these and the central one
Using the screen Management system Barco E2 we controlled live and direct the different inputs: videos, backgrounds, texts, live relay… Thanks to this total control we can instantly go from an image of the 5 displays to treating each one as independent screens or combine many inputs in the same display (PiP)… possibilities are huge.
Besides, we carry out also live directing for live relay and recording, employing an HD rack with 2 cameras and dolly.
By the other hand, Sono managed the sound system and lighting of the event.
BARCELONA
C/ Progress,29
(Pol. Industrial Almeda)
08940 Cornellá de Llobregat
Barcelona
Tel. +34 934 801 000
E-mail sono@sono.es
MADRID
C/ Sepúlveda, 6 - Nave 26
(Pol. Industrial Alcobendas)
28108 Alcobendas (Madrid)
Tel. +34 916 624 217
E-mail sono@sono.es
SEVILLA
Cartuja Center CITE
C/ Leonardo da Vinci, 7
41092 Sevilla
Tel. +34 916 624 .217
+34 609 564 092
E-mail sono@sono.es
Subscribe to our

Newsletter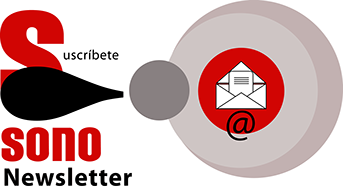 SONO TECNOLOGIA AUDIOVISUAL, S.L. As responsible for the treatment, your data will be processed in order to send you our newsletter with commercial news about our services. The legitimate basis is your consent which you can revoke at any time by notifying lopd@sono.es. No data will be transferred to third parties except legal obligation. You can access, rectify and delete your data, as well as exercise other rights by consulting the additional and detailed information on data protection in our Privacy Policy