Since 1972
Events
Season Opening Event of Portaventura
Sono provides AV services for the event of opening of PortAventura's 21st season.
Many spanish celebrities participated in the event, which was held over a stage at the doors of the main theatre of PortAventura World.
Over the platform, an outdoor LED screens Absen A7 of 10 x 5,5 meters was used us stage backgroung for corpora-te video and live retransmission of the event.Journalists and attendees of the event witnessed the live connection through optic fiber with the sports journalist Fran-cesc Latorre. Especilized in F1, Latorre was 500 meters from the event at the zone of Ferrari Land, the theme park that will open on April 2017 next door to PortAventura World.
For both retransmissions Sono set-up a live directing rack with 4 cameras, 2 for each space (stage and Ferrari Land zone).
Summarizing AV services supplied by Sono for this event:
Audio visual equipment rental
LED screen with floor support and processor
Video signal management system Folsom with encores
Rack HD with 4 cameras and a recorder
Optical fiber cabling to cover 500 meters
Wireless handheld microphones
Set-up, technical assistance and stage management
BARCELONA
C/ Progress,29
(Pol. Industrial Almeda)
08940 Cornellá de Llobregat
Barcelona
Tel. +34 934 801 000
E-mail sono@sono.es
MADRID
C/ Sepúlveda, 6 – Nave 26
(Pol. Industrial Alcobendas)
28108 Alcobendas (Madrid)
Tel. +34 916 624 217
E-mail sono@sono.es
SEVILLA
Cartuja Center CITE
C/ Leonardo da Vinci, 7
41092 Sevilla
Tel. +34 916 624 .217
+34 609 564 092
E-mail sono@sono.es
Subscribe to our

Newsletter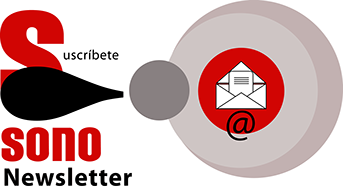 SONO TECNOLOGIA AUDIOVISUAL, S.L. As responsible for the treatment, your data will be processed in order to send you our newsletter with commercial news about our services. The legitimate basis is your consent which you can revoke at any time by notifying lopd@sono.es. No data will be transferred to third parties except legal obligation. You can access, rectify and delete your data, as well as exercise other rights by consulting the additional and detailed information on data protection in our Privacy Policy