Since 1972
Events
New Product Presentation: Pfizer Laboratories
The presentation of a new product – CADUET – from the laboratories of PFIZER took place from January 14 to January 17, 2009, in Barcelona's CCIB in the presence of over 700 people. The days were divided into a plenary session until midday fo-llowed by working sessions in the more than 30 rooms of the CCIB.
The services provided by SONO included coordinating and setting up the audiovisual technology present in the product launch.
Entre la tecnología empleada podemos destacar:
Some elements of the equipment emplo-yed: a Barco 12k projector and a Catalyst system to optimise the performance of the projections in terms of size, format and animations, offering matchless versatility of effects. The sound and illumination set up belonged to the CCIB.
BARCELONA
C/ Progress,29
(Pol. Industrial Almeda)
08940 Cornellá de Llobregat
Barcelona
Tel. +34 934 801 000
E-mail sono@sono.es
MADRID
C/ Sepúlveda, 6 - Nave 26
(Pol. Industrial Alcobendas)
28108 Alcobendas (Madrid)
Tel. +34 916 624 217
E-mail sono@sono.es
SEVILLA
Cartuja Center CITE
C/ Leonardo da Vinci, 7
41092 Sevilla
Tel. +34 916 624 .217
+34 609 564 092
E-mail sono@sono.es
Subscribe to our

Newsletter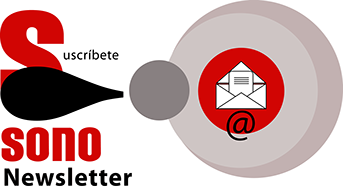 SONO TECNOLOGIA AUDIOVISUAL, S.L. As responsible for the treatment, your data will be processed in order to send you our newsletter with commercial news about our services. The legitimate basis is your consent which you can revoke at any time by notifying lopd@sono.es. No data will be transferred to third parties except legal obligation. You can access, rectify and delete your data, as well as exercise other rights by consulting the additional and detailed information on data protection in our Privacy Policy