Desde 1972
Fixed
Facilities
Nestlé – Experience Shopper Centre
It is a laboratory for experimenting with, analysing and designing solutions for retail sales. The Centre aims to come up with solutions to gene- rate increased sales for their various customer categories as well as to boost product innovation by taking into account its impact in the sales outlet.
Services:
Sono was employed for the project and for integrating the audio-visual equipment in the installation.
– Meeting Room: Large monitor and sound engineering.
– Auditorium: Space prepared for video information presentations.
– Corner Area: Monitoring with a continuously looped corporate video.
– Exhibition Area: Monitoring with pro- duct exposure according to impulse, position, etc. An attempt has been made to reflect the look and feel of supermar- ket aisles stocked with Nestlé products. Life-sized images of these supermarket aisles are interactively screened using a full high-definition DLP projection on a high-contrast Stewart large screen. The images are exported using MK work soft- ware for creating aisles. Corporate videos and presentations are also displayed. The whole space, including the lighting, is automated and controlled by a Cres- tron control system, so that the visiting moderator can control the launch time of each video or supermarket aisle created for the visit.
Technology:
– Screens of 42'' and 63".
– DLP 3 xips Full HD Projector
– Stewart screen of 4 x 2,25 m
– Professional reflection system
– Crestron control system
– Video players Edje
– Sound system
BARCELONA
C/ Progress,29
(Pol. Industrial Almeda)
08940 Cornellá de Llobregat
Barcelona
Tel. +34 934 801 000
E-mail sono@sono.es
MADRID
C/ Sepúlveda, 6 - Nave 26
(Pol. Industrial Alcobendas)
28108 Alcobendas (Madrid)
Tel. +34 916 624 217
E-mail sono@sono.es
SEVILLA
Cartuja Center CITE
C/ Leonardo da Vinci, 7
41092 Sevilla
Tel. +34 916 624 .217
+34 609 564 092
E-mail sono@sono.es
Subscribe to our

Newsletter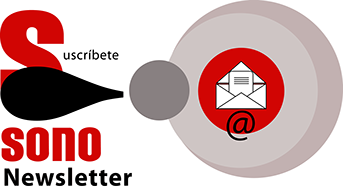 SONO TECNOLOGIA AUDIOVISUAL, S.L. As responsible for the treatment, your data will be processed in order to send you our newsletter with commercial news about our services. The legitimate basis is your consent which you can revoke at any time by notifying lopd@sono.es. No data will be transferred to third parties except legal obligation. You can access, rectify and delete your data, as well as exercise other rights by consulting the additional and detailed information on data protection in our Privacy Policy