Since 1972
Events
Mobile World Congress 2017
Virtual and circular projections were the stellar products of this edition.
When it comes to standing out and differentiating oneself from the competition, brands know the score. Even more so if the contest is held on a stage such as the Mobile World Congress where anything less than outstanding will not be noticed. For the twelfth year running Sono has provided brands, agencies and stand designers with technical consultancy and audiovisual equipment to create impact as they present the latest products and advances. This could be mobile technology, wearables, IoT devices, autonomous robots and other tech, which will all someday in the future become just everyday products.
Experiences with interactive holograms
Experiences with interactive virtual reality continue to be useful for presenting different types of content and for seeking a dynamic effect. For example, in the era of smart cities, it is possible to offer real time data on points of interest at a specific location, such as the city of Barcelona.
Sono was tasked with an installation of this type, carried out with two 75" LG screens of 500 cd/m2 and another of 2,500 cd/m2. This virtual effect was achieved for a well-known brand of consultancy and technology services.
Circular projections to capture all angles
Other stand designers also have wanted to attract the attention of visitors with circular projections. These are configured with projectors of 8,000 lumens and upwards. The LED screens offer excellent results as high-resolution indoor displays with unbeatable image quality. Their ease of installation means they can be configured in a great number of ways. For example, they can show content by using a banner effect for stand design applications.
All told, the trend is continuing with regard to rental of audiovisual material, and there is a large volume of screens and small format displays to cover the needs of smaller exhibitions. It is also true of large format displays such as plasmawalls, LED screens or giant displays when the venue seeks instant brand recognition. In total, Sono has been involved with more than thirty stands as audiovisual integrator.
During the show Barcelona was the global technology epicentre, beating all records in terms of key impact figures. This edition of the Mobile World Congress closed with 108,000 visitors, 7% more than last year, and 465 million euros for the Catalan capital. More than 2,300 companies participated in this event, which is the biggest for innovation in mobile devices.
The key points of this edition were the presence of the cofounder and CEO of Netflix, Redd Hastings, and the creator of Pokemon Go, John Hanke. And for the first time the Women4tech seminar day was held.
Once more, the MWC said goodbye to Barcelona with the intention of returning next year with more. Save the dates – the Mobile World Congress 2018 will be held in Barcelona from February 26 to March 1.
BARCELONA
C/ Progress,29
(Pol. Industrial Almeda)
08940 Cornellá de Llobregat
Barcelona
Tel. +34 934 801 000
E-mail sono@sono.es
MADRID
C/ Sepúlveda, 6 - Nave 26
(Pol. Industrial Alcobendas)
28108 Alcobendas (Madrid)
Tel. +34 916 624 217
E-mail sono@sono.es
SEVILLA
Cartuja Center CITE
C/ Leonardo da Vinci, 7
41092 Sevilla
Tel. +34 916 624 .217
+34 609 564 092
E-mail sono@sono.es
Subscribe to our

Newsletter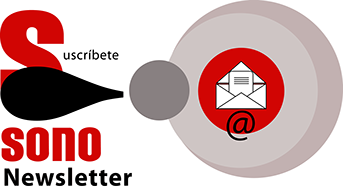 SONO TECNOLOGIA AUDIOVISUAL, S.L. As responsible for the treatment, your data will be processed in order to send you our newsletter with commercial news about our services. The legitimate basis is your consent which you can revoke at any time by notifying lopd@sono.es. No data will be transferred to third parties except legal obligation. You can access, rectify and delete your data, as well as exercise other rights by consulting the additional and detailed information on data protection in our Privacy Policy