Since 1972
Events
Lightning And Videoprojections
Sono lights up façade of Viñuelas Castle for the corporate event of a well-known pharma company
Located in the Tres Cantos area of Madrid, Viñuelas castle was choosen for a corporate event of a well-known pharmaceutical multinational. The event included a cocktail gala and was designed by Roldan TV, and Sono as specialists in audiovisual solutions, were tasked with providing audiovisual equipment, technical advice and support.
Sono used 30 Prolight Lumipark18QIP LED wash lights, 4 Prolight Stark400 moving heads, four Vari Lite 3500 spot luminaires, four SMARTBATBK Prolight luminaires, and a GranMa lighting console for management. We took care of the lighting design, as well as the set up, fine tuning, programming and the control system, all of which was achieved in just one day – thus providing the client with a fast response to any requests.
8K lumen projection
In the main function room inside the castle, Sono employed a Barco DLP projector with 8000 lumens, a resolution of 1920×1080 pixels, and a 2.9-4.34:1 zoom lens and frame for maximum definition when presenting audiovisual content. On this occasion, Sono supplied the projection equipment, while Roldan TV handled the staging of the event.
BARCELONA
C/ Progress,29
(Pol. Industrial Almeda)
08940 Cornellá de Llobregat
Barcelona
Tel. +34 934 801 000
E-mail sono@sono.es
MADRID
C/ Sepúlveda, 6 - Nave 26
(Pol. Industrial Alcobendas)
28108 Alcobendas (Madrid)
Tel. +34 916 624 217
E-mail sono@sono.es
SEVILLA
Cartuja Center CITE
C/ Leonardo da Vinci, 7
41092 Sevilla
Tel. +34 916 624 .217
+34 609 564 092
E-mail sono@sono.es
Subscribe to our

Newsletter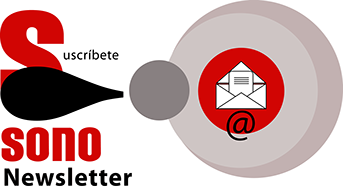 SONO TECNOLOGIA AUDIOVISUAL, S.L. As responsible for the treatment, your data will be processed in order to send you our newsletter with commercial news about our services. The legitimate basis is your consent which you can revoke at any time by notifying lopd@sono.es. No data will be transferred to third parties except legal obligation. You can access, rectify and delete your data, as well as exercise other rights by consulting the additional and detailed information on data protection in our Privacy Policy