Since 1972
Events
Led Screens For La Mercè Annual Festival Of Barcelona
Bogatell Beach is one of the scenes where Sono has participated with the rental of large format LED screens.
The music show "Mediterràniament" gathered more than 50.000 people. Sono installed 3 massive LED screens so that attendees could follow the concerts by Joan Dausà, Els Amics de les Arts and Els Catarres.
With and enclosure rating of IP65 for dust and water, the led screen Absen A7 is suitable for its use outdoor. It has a pixel pitch (distance between leds) of 7,8 mm and allows many large format configurations. In this case, each LED Wall had 6 x 3,5 meters.
Sono has provided also rental and installation of live directing system, including 3 HD cameras and radio link for live retransmission of the concerts.
The closing ceremony took place in plaça Catalunya in Barcelona and Sono supplied a LED truck andy la live directing with 3 cameras.
BARCELONA
C/ Progress,29
(Pol. Industrial Almeda)
08940 Cornellá de Llobregat
Barcelona
Tel. +34 934 801 000
E-mail sono@sono.es
MADRID
C/ Sepúlveda, 6 - Nave 26
(Pol. Industrial Alcobendas)
28108 Alcobendas (Madrid)
Tel. +34 916 624 217
E-mail sono@sono.es
SEVILLA
Cartuja Center CITE
C/ Leonardo da Vinci, 7
41092 Sevilla
Tel. +34 916 624 .217
+34 609 564 092
E-mail sono@sono.es
Subscribe to our

Newsletter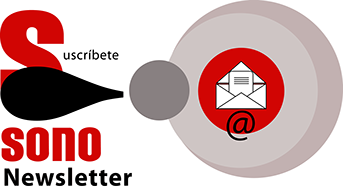 SONO TECNOLOGIA AUDIOVISUAL, S.L. As responsible for the treatment, your data will be processed in order to send you our newsletter with commercial news about our services. The legitimate basis is your consent which you can revoke at any time by notifying lopd@sono.es. No data will be transferred to third parties except legal obligation. You can access, rectify and delete your data, as well as exercise other rights by consulting the additional and detailed information on data protection in our Privacy Policy