Since 1972
Events
LED Screen Rental for Audi Q8 Presentation
LED screen composition managed remotely for new Audi Q8 presentation at San Sebastian Festival
Audi maintained his commitment to national and international culture and cinema and decided to take advantage of San Sebastian International Film Festival, of which it is an official sponsor, as best scenery to show its new Audi Q8 model.
High resolution LED screen for outd Display LED composition to visualize the car in motion
The 160,000 attendees that went to the meeting could see up close the new SUV of the four circles brand in an ephemeral exhibition located in the hall of Palacio del Kursaal.
Sono was responsible for provide and install the LED screens that defined the audiovisual wall as general frame for the vehicle presentation and which was used to show some scenes of the short film 'La Octava Dimensión' that was created by Audi and performed for the first time at the Festival as part of Audi's promotional campaign. Writen by Kike Maíllo and produced by Audi, the short film was the new Q8 as one of the main characters.
Altogether, there were 36 tiles LED screen of 2,6 mm pixel pitch, managed with Watchout system and activated remotely to achieve maximum comfort and agility in content changing as well as in integrated management of the rest of audiovisual elements.
BARCELONA
C/ Progress,29
(Pol. Industrial Almeda)
08940 Cornellá de Llobregat
Barcelona
Tel. +34 934 801 000
E-mail sono@sono.es
MADRID
C/ Sepúlveda, 6 - Nave 26
(Pol. Industrial Alcobendas)
28108 Alcobendas (Madrid)
Tel. +34 916 624 217
E-mail sono@sono.es
SEVILLA
Cartuja Center CITE
C/ Leonardo da Vinci, 7
41092 Sevilla
Tel. +34 916 624 .217
+34 609 564 092
E-mail sono@sono.es
Subscribe to our

Newsletter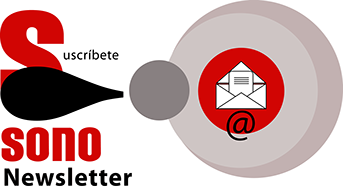 SONO TECNOLOGIA AUDIOVISUAL, S.L. As responsible for the treatment, your data will be processed in order to send you our newsletter with commercial news about our services. The legitimate basis is your consent which you can revoke at any time by notifying lopd@sono.es. No data will be transferred to third parties except legal obligation. You can access, rectify and delete your data, as well as exercise other rights by consulting the additional and detailed information on data protection in our Privacy Policy