Desde 1972
Instalaciones
Fijas
Expo Zaragoza 2008 – Catalonia Pavilion
"Water and Sustainable Develop – ment"
"Water and Sustainable Development" International Exposition. As an impor – tant part of this pavilion, SONO produced an allegory on water by Rosa Vergés, with music and texts based on the work of Mercè Rodoreda. A 14 x 2.5 m wide screen was used for this production.
Content production of 3 interactives on the problem of water in Catalonia and audiovisual production of "Les artèries de l' aigua a Catalunya" directed and produ – ced by Lourdes Móstoles.
The character "Tuixén", created by TVC multimedia, welcomed visitors from a large PlasmaWall at the entrance of the pa – vilion. The pavilion had 30 small screens on aquatic landscapes in Catalonia.
SONO was in charge of all the design and technical assembly of the pavilion and the content development and production
BARCELONA
C/ Progress,29
(Pol. Industrial Almeda)
08940 Cornellá de Llobregat
Barcelona
Tel. +34 934 801 000
E-mail sono@sono.es
MADRID
C/ Sepúlveda, 6 - Nave 26
(Pol. Industrial Alcobendas)
28108 Alcobendas (Madrid)
Tel. +34 916 624 217
E-mail sono@sono.es
SEVILLA
Cartuja Center CITE
C/ Leonardo da Vinci, 7
41092 Sevilla
Tel. +34 916 624 .217
+34 609 564 092
E-mail sono@sono.es
Subscribe to our

Newsletter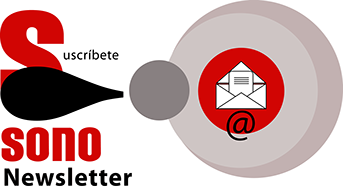 SONO TECNOLOGIA AUDIOVISUAL, S.L. As responsible for the treatment, your data will be processed in order to send you our newsletter with commercial news about our services. The legitimate basis is your consent which you can revoke at any time by notifying lopd@sono.es. No data will be transferred to third parties except legal obligation. You can access, rectify and delete your data, as well as exercise other rights by consulting the additional and detailed information on data protection in our Privacy Policy