Desde 1972
Fixed
Facilities
Duque de Lerma Passageway (Burgos)
his passageway was used by the Duke of Lerma to get to some of the religious buildings in the city out of sight of his subjects.
Services Rendered:
Renovation of an original 17th century passageway.
Technology Employed to Enhance Event:
There are various graphic and audiovisual supports throughout the exhibit that will allow the visitor to better understand the tourist offer in Lerma and the life of the duke. Among these, the audio points stand out. Through the various stations along the passageway, visitors can learn about the different periods in the life of the duke and can see a virtual re-crea- tion of the duke himself as he describes the bitterness of his last days in the village.
BARCELONA
C/ Progress,29
(Pol. Industrial Almeda)
08940 Cornellá de Llobregat
Barcelona
Tel. +34 934 801 000
E-mail sono@sono.es
MADRID
C/ Sepúlveda, 6 - Nave 26
(Pol. Industrial Alcobendas)
28108 Alcobendas (Madrid)
Tel. +34 916 624 217
E-mail sono@sono.es
SEVILLA
Cartuja Center CITE
C/ Leonardo da Vinci, 7
41092 Sevilla
Tel. +34 916 624 .217
+34 609 564 092
E-mail sono@sono.es
Subscribe to our

Newsletter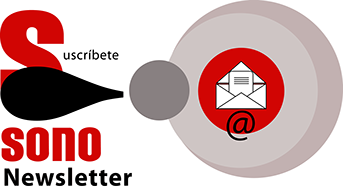 SONO TECNOLOGIA AUDIOVISUAL, S.L. As responsible for the treatment, your data will be processed in order to send you our newsletter with commercial news about our services. The legitimate basis is your consent which you can revoke at any time by notifying lopd@sono.es. No data will be transferred to third parties except legal obligation. You can access, rectify and delete your data, as well as exercise other rights by consulting the additional and detailed information on data protection in our Privacy Policy