Since 1972
Events
Delivery Of Audis To Fc Barcelona – 2016
High resolution and an intense black: the LED screens used as backdrop for this traditional handover of new cars.
Once again Sono was entrusted by the events management agency Di.Com, audiovisual services for this year's event, in which the players and coach of the FC Barcelona first team chose their Audi cars for the 2016-17 season.
Sono provided the audiovisual rental equipment, the technical production, the setting up and the management of the event, as well as the production of the content.
Notable features were the Absen A3Pro LED screen with an ultra-panoramic 9.5 x 2.5m format, a resolution of 2,430 x 640 pixels and a pixel pitch of only 3.9mm, offering an excellent image quality even in bright sunlight. The Barco E2 was used for content management.
In an open space of 30,000 square metres, the team tried out the vehicles they had just received. To cover this area, the area was equipped with the latest gene-ration L'Acoustics sound engineering with wireless microphones for the presenters.
Sono also provided sound and video management both for the presentation that took place in the emblematic Auditorio 1899, and in the press tent where the journalists followed the events on an 80'' display.
BARCELONA
C/ Progress,29
(Pol. Industrial Almeda)
08940 Cornellá de Llobregat
Barcelona
Tel. +34 934 801 000
E-mail sono@sono.es
MADRID
C/ Sepúlveda, 6 - Nave 26
(Pol. Industrial Alcobendas)
28108 Alcobendas (Madrid)
Tel. +34 916 624 217
E-mail sono@sono.es
SEVILLA
Cartuja Center CITE
C/ Leonardo da Vinci, 7
41092 Sevilla
Tel. +34 916 624 .217
+34 609 564 092
E-mail sono@sono.es
Subscribe to our

Newsletter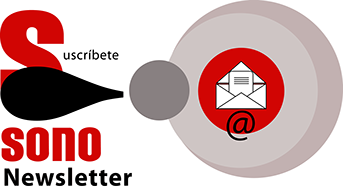 SONO TECNOLOGIA AUDIOVISUAL, S.L. As responsible for the treatment, your data will be processed in order to send you our newsletter with commercial news about our services. The legitimate basis is your consent which you can revoke at any time by notifying lopd@sono.es. No data will be transferred to third parties except legal obligation. You can access, rectify and delete your data, as well as exercise other rights by consulting the additional and detailed information on data protection in our Privacy Policy