Desde 1972
Fixed
Facilities
SONO installs 8-meter LED display in the first phase of the image remodeling project of the Casino de Barcelona
It is an 8 x 0.85 meter screen with a 3.9 mm pixel pitch that reaches a resolution of 2,048 x 216 pixels. It is made up of 24 panels covering an area of 6.75 square meters.
Thanks to its minimum thickness of 0.40 cm, it remains anchored very subtly on tha main staircase to the centrla games room. The screen is managed by a pro cessor without a scaler and a 4K player that allows the launch of informative posters and all kinds of content from the Brightsing system.
The Casino of Barcelona has opted for this solution in its commitment to offer its customers a renewed space being coterminous with the celebration of the European Poker Tour.
BARCELONA
C/ Progress,29
(Pol. Industrial Almeda)
08940 Cornellá de Llobregat
Barcelona
Tel. +34 934 801 000
E-mail sono@sono.es
MADRID
C/ Sepúlveda, 6 - Nave 26
(Pol. Industrial Alcobendas)
28108 Alcobendas (Madrid)
Tel. +34 916 624 217
E-mail sono@sono.es
SEVILLA
Cartuja Center CITE
C/ Leonardo da Vinci, 7
41092 Sevilla
Tel. +34 916 624 .217
+34 609 564 092
E-mail sono@sono.es
Subscribe to our

Newsletter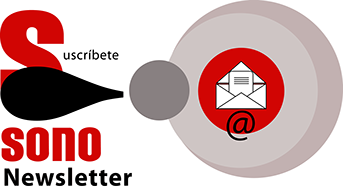 SONO TECNOLOGIA AUDIOVISUAL, S.L. As responsible for the treatment, your data will be processed in order to send you our newsletter with commercial news about our services. The legitimate basis is your consent which you can revoke at any time by notifying lopd@sono.es. No data will be transferred to third parties except legal obligation. You can access, rectify and delete your data, as well as exercise other rights by consulting the additional and detailed information on data protection in our Privacy Policy