Since 1972
Events
On July 12, AUDI trusted Mostaza Comunicación and us to celebrate its National Meeting in the province of Cádiz.
We take care of all the technical production of the Plenary Room in the Museum of the Watchtower in Jerez de la Frontera and of the Dinner in Castillo de San Marcos in Puerto de Santa María.
The Plenary Hall was treated as an immersive space for 320 people with 256 square meters of screens and 9 projectors at a total resolution of 17,280 pixels x 1,080 pixels.
All this managed from a Barco E2 system and a Watchout System.
Live streaming connections with Audi Ingolstadt and different external speakers were some of the challenges that we had to address in a complex and highly demanding live show.
The management of the event and its realization were also on our account.
The subsequent dinner was held at the Castillo de San Marcos with a previous presentation by Ángel León and the Aponiente Catering. Sono took care of the lighting of the castle and the audiovisual equipment of the presentation by Ángel León
Our three headquarters were involved in the production of the event (SONO Barcelona, SONO Madrid and SONO Seville)
BARCELONA
C/ Progress,29
(Pol. Industrial Almeda)
08940 Cornellá de Llobregat
Barcelona
Tel. +34 934 801 000
E-mail sono@sono.es
MADRID
C/ Sepúlveda, 6 – Nave 26
(Pol. Industrial Alcobendas)
28108 Alcobendas (Madrid)
Tel. +34 916 624 217
E-mail sono@sono.es
SEVILLA
Cartuja Center CITE
C/ Leonardo da Vinci, 7
41092 Sevilla
Tel. +34 916 624 .217
+34 609 564 092
E-mail sono@sono.es
Subscribe to our

Newsletter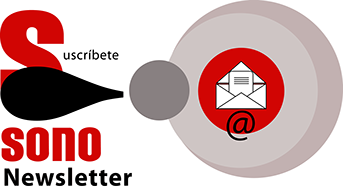 SONO TECNOLOGIA AUDIOVISUAL, S.L. As responsible for the treatment, your data will be processed in order to send you our newsletter with commercial news about our services. The legitimate basis is your consent which you can revoke at any time by notifying lopd@sono.es. No data will be transferred to third parties except legal obligation. You can access, rectify and delete your data, as well as exercise other rights by consulting the additional and detailed information on data protection in our Privacy Policy